BEYOND THE BLACK HOLE
OF THE SUN
Hand painted celluloid animation with CGI.
Ambient abstractions for 3D SILVER SCREEN or 2D PUBLIC SPACE with musique concrète. – In production.
FILM SCREENINGS
P(L)AIN TRUTH by ILPPO POHJOLA
Queer Zagreb, Zagreb, Croatia, Apr 26 - 30, 2022
Vinokino Festival Tour: Turku, Oulu, Jyväskylä, Helsinki, Joensuu, Finland,
Oct 22 - Dec 5, 2021
DADDY AND THE MUSCLE ACADEMY by ILPPO POHJOLA
Fotografiska New York, NY, USA, Jun 16, 2021
Tom of Finland 100 Years Celebration, London, UK, May 9, 2020 –Cancelled
Queer Lisboa - International Queer Film Festival, Portugal, Sep 20 - 28, 2019
Films4fags, Tom of Finland House, Los Angeles, California, USA, Aug 17, 2019
Berlin International Film Festival, Germany, Feb 7 - 17, 2019
Queermove 2018, World Film & Arts Festival, Sweden, Oct 13 - 14, 2018
Roze Filmdagen, Amsterdam LGBTQ Film Festival, Netherlands, Mar 8 - 18, 2018
Zeitgeist Films & Kino Lorber, New York, USA, Re-release 2018
SPLIT SCREEN STIFF by ILPPO POHJOLA
Celluloid Dreams: Hand Made Films, Orion, Helsinki, Finland, Jan 31, 2020
RECENT Publications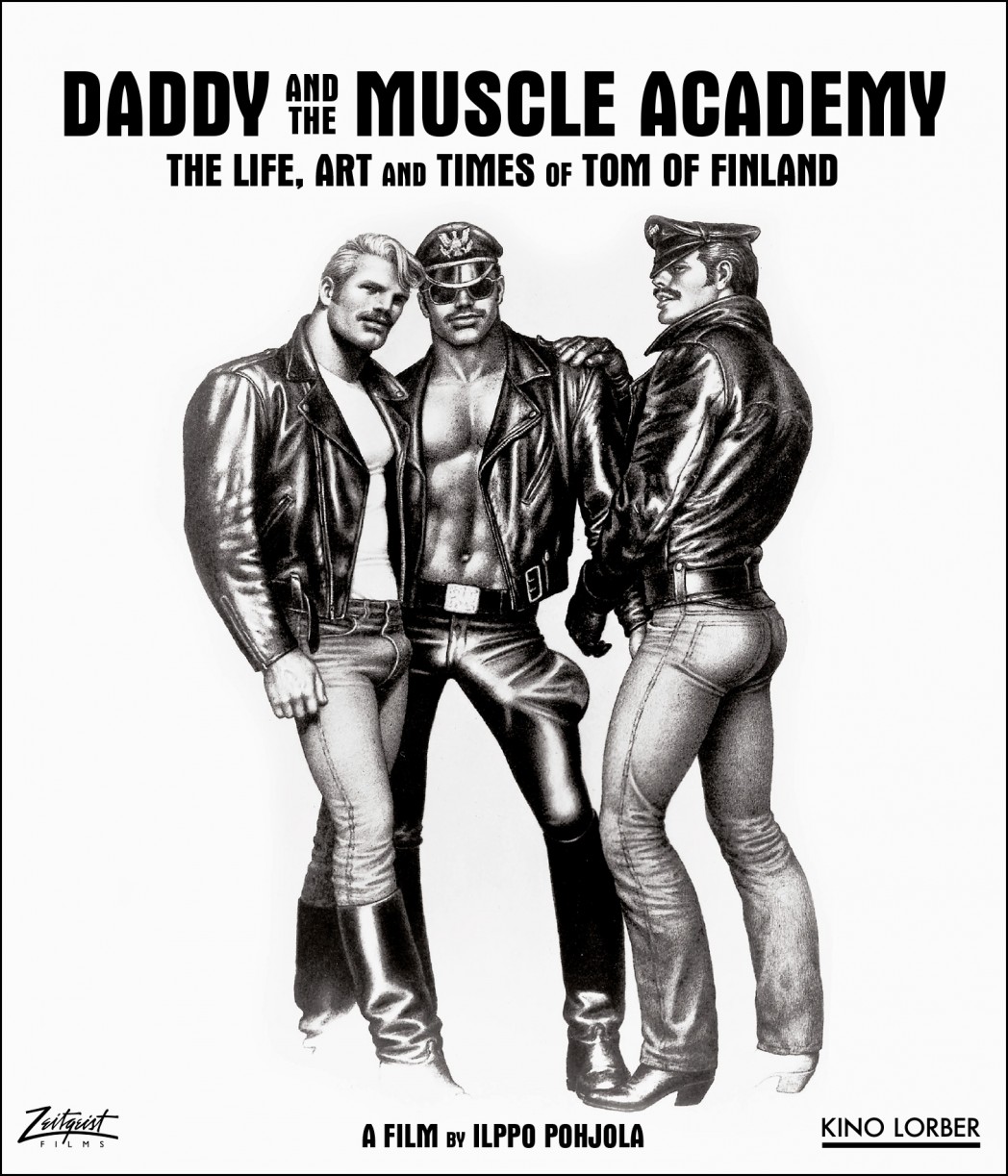 DADDY AND THE MUSCLE ACADEMY ON BLURAY IN USA & CANADA
Zeitgeist Films and Kino Lorber has released digitally restored and remastered version of Daddy and the Muscle Academy by Ilppo Pohjola on BluRay in the US and Canada.
"Tom of Finland is one of the major icons of the gay world. Taking inspiration from his World War II army days, 1950s American bodybuilding magazines and biker movies, Tom's erotic drawings of uniformed and leather-clad beefcake have become a permanent fixture of 20th-century iconography.
Completed shortly before his death in 1991, Daddy and the Muscle Academy: The Life, Art and Times of Tom of Finland is the definitive, ground-breaking documentary of the man and the artist. Newly restored from the original camera negative, it combines interviews with Tom himself, commentary from his "leather men", hundreds of original drawings, and fantasy scenes inspired by his work."
4k digital remastering project
4K/2K DIGITAL RESTORATION PROJECT
Crystal Eye is remastering all existing works, installations and films by Eija-Liisa Ahtila and Ilppo Pohjola. Detailed digital restoration is executed from the original camera and laboratory negatives and the original audio sources to reach maximum image and audio quality – without losing artist's original intention and the film look. The project will be finished by the end of this year.
Please see Daddy and the Muscle Academy trailers below.
---
ilppo pohjola
Independent filmmaker / producer
Ilppo Pohjola works with the vocabulary of film, examining its structural and social elements in order to create a body of work that pushes the limits of the medium's physical possibilities. He works between the narrative tropes of Hollywood and the deconstructive methodologies of independent film. The cumulative bodies of knowledge in Pohjola's works are noticeable for their crispness of conception and excess of information. Given his interest in the formal elements of filmmaking, the content of Pohjola's works are surprisingly physical and sensual, even if assaultive.
Essays
Essays on Ilppo Pohjola's works.
MAP
Ilppo Pohjola's shows, screenings and projects around the world.
In Spotlight
SHARING... constantly under construction