RECENT EXHIBITIONS
CURRENT EXHIBITIONS BY EIJA-LIISA AHTILA
ME/WE, OKAY, GRAY – Lyon Museum of Contemporary Art, Lyon, France,
Sep 22, 2023 - Jan 7, 2024
HORIZONTAL – Connect Me, Trapholt Museum of Modern Art and Design,
Kolding, Denmark, Sep 24, 2022 - Aug 13, 2023
FISHERMEN – Museum Jorn, Silkeborg, Denmark, Jan 17 – May 17, 2023
ANTHROPOMORPHIC EXERCISES ON FILM – Gösta, Serlachius Museums,
Mänttä, Finland, Nov 5, 2022 – Apr 16, 2023
THE HOUSE – Face-a-Face, Mudam, Luxemburg, Oct 8, 2022 - Apr 2, 2023
HORIZONTAL – Gardenroom, Voorlinden Museum & Gardens, Wassenaar,
The Netherlands, Nov 19, 2022 – Jan 31, 2023
POTENTIALITY FOR LOVE – Future Cities, Daejeon Art and Science Biennale,
Daejeon Museum of Art, Daejeon, South Korea, Aug 2 - Oct 30, 2022
IF 6 WAS 9 – Moderna Museet, Malmö, Sweden, Apr 9 - Sep 11, 2022
HORIZONTAL – World Living Soils Forum, La Grande Halle, Arles, France,
May 22 – Jun 2, 2022
THE ANNUNCIATION, THE BRIDGE – Ulrich Museum of Art, Wichita, USA,
Jan 27 - May 7, 2022
CASTING PORTRAITS – Images of Humanity, Kunstmuseum Wolfsburg,
Germany Oct 30, 2021 - Apr 10, 2022
HORIZONTAL – Ars Fennica, Hämeenlinna Museum, Hämeenlinna, Finland,
Oct 15, 2021 - Mar 3, 2022
POTENTIALITY FOR LOVE – Diversity United, New Tretyakov Gallery, Moscow,
Russia, Nov 22, 2021 - (Mar 9, 2022), CLOSED Feb 24, 2022
IF 6 WAS 9 – Moderna Museet, Stockholm, Sweden, Oct 23, 2021 - Feb 20, 2022
HORIZONTAL – Lichtsicht Triennale, Bad Rothenfelde, Germany,
Oct 22, 2021 - Feb 20, 2022
POTENTIALITY FOR LOVE – National Gallery of Art, Vilnus, Lithuania,
July 31 - Oct 3, 2021
POTENTIALITY FOR LOVE – Secrets of Alidades, The Saudi Art Council,
Jeddah, Saudi Arabia, July 4 – Sep 30, 2021
HORIZONTAL – Finlayson Art Area, Tampere, Finland, June 18 - Aug 22, 2021
POTENTIALITY FOR LOVE – National Museum of Contemporary Art, Seoul,
Korea, May 12 - Aug 2, 2021
HORIZONTAL – Diversity United, Tempelhof Airport, Berlin, Germany,
May 4 - July 31, 2021
HORIZONTAL – Lichtsicht Triennale, Bad Rothenfelde, Germany,
Oct 23, 2020 - Feb 21, 2021
HORIZONTAL – Spatial Adaptations
HORIZONTAL is a six-channel moving portrait of a living spruce tree.
The attempt to film a spruce tree brings the portrayer face to face with the technical apparatus constructed as an extension of the human eye and perception. It also invites us to consider the preconditions of anthropocentric dramaturgy and the valuations it engenders in images and in the order of representation. It is a record of its existence as a living organism, or perhaps more to the point, a presentation of the difficulty of perceiving and recording a spruce tree with the methods of visual documentation invented by humans.
HORIZONTAL is always adjusted to the current exhibition space… constructed by human beings.
Stills: Hayward Gallery, London; National Museum of Contemporary Art, Seoul; Salon Dahlman, Berlin; Museo del Palacio de Bellas Artes, Mexico City; Lehmbruck Museum, Duisburg; Lichtsicht Triennale, Bad Rothenfelde.
FILM SCREENINGS
RECENT SCREENINGS
LOVE IS A TREASURE – EIJA-LIISA AHTILA
Queensland Art Gallery, Brisbane, Australia, July 9 & 11, 2023
RETROSPECTIVE – EIJA-LIISA AHTILA
Kino Regina, Finnish Film Archive, Helsinki, Mar 30 - May 11, 2022
STUDIES ON THE ECOLOGY OF DRAMA, THE ANNUNCIATION,
THE HOUR OF PRAYER, LOVE IS A TREASURE, CONSOLATION SERVICE,
TODAY, IF 6 WAS 9, ME/WE, OKAY, GRAY
RETROSPECTIVE – EIJA-LIISA AHTILA
Suomalaisen elokuvan festivaali, Turku, Finland, Sep 23, 2021
STUDIES ON THE ECOLOGY OF DRAMA, THE ANNUNCIATION,
THE HOUR OF PRAYER, LOVE IS A TREASURE, CONSOLATION SERVICE,
TODAY, IF 6 WAS 9, ME/WE, OKAY, GRAY
POTENTIALITY FOR LOVE (2018)
Moving image sculpture in 3 parts:
#1 – Angular video sculpture
#2 – Two research tables
#3 – Vertical single channel projection
POTENTIALITY FOR LOVE turns attention to those human emotions that could serve as a foundation for dismantling the hierarchical structures between living things, thereby engendering a turn towards non-humans and the recognition of others, with the potential for empathy and love.
Future Cities, Art and Science Biennale,
Museum of Art, Daejeon, South Korea,
Aug 2 - Oct 30, 2022
New Tretyakov Gallery, Moscow,
Russia, Nov 22, 2021 - (Mar 9, 2022)
CLOSED Feb 24, 2022
National Gallery of Art, Vilnius,
Lithuania, 2021
Secrets of Alidades, Jeddah,
Saudi Arabia, 2021
National Museum of Contemporary Art,
Seoul, Korea, 2021
Lehmbruck Museum, Duisburg,
Germany, 2019/20
Serlachius Museums, Mänttä,
Finland, 2018/19
M-Museum, Leuven, Belgium, 2018
Biennale of Sydney, Australia, 2018
Marian Goodman Gallery, Paris,
France, 2018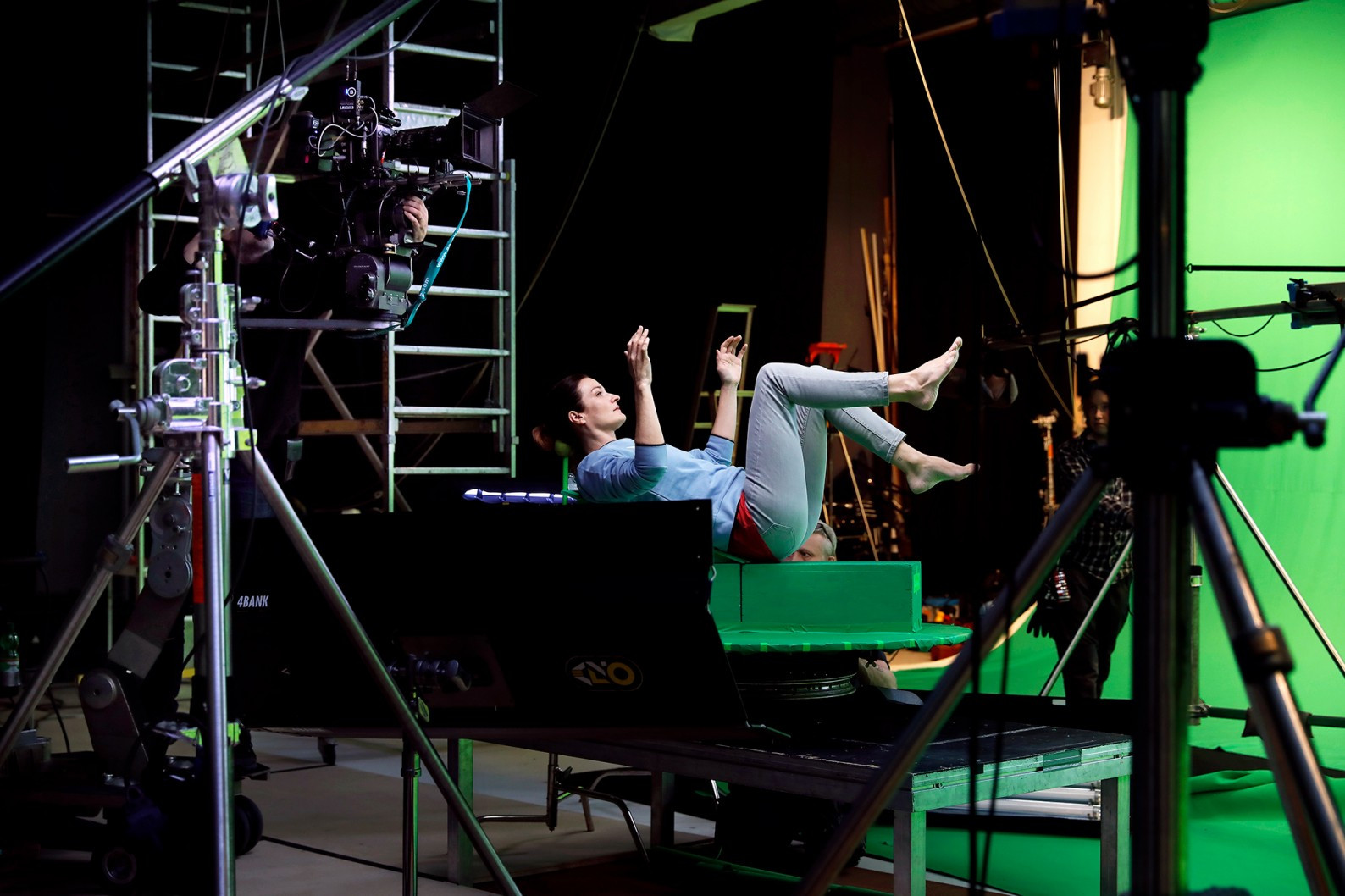 Studies on the Ecology of Drama
STUDIES ON THE ECOLOGY OF DRAMA
"How to depict living things? How to approach them? How to convey a different way of being, another being's world? How to make it into a continuous event that becomes part of our idea of reality?"
4-channel projected moving image installation and single-channel film that uses the methods of presentation as a path to the company of other living beings. It expands upon the issues of ecological moving image narrative explored in her previous works – the focus in this work being on presentation, imaging and imagination in the context of the moving image.
RECENT PUBLICATIONS
FRANCESCA WOODMAN & EIJA-LIISA AHTILA
On Visuality and the Presentation of Emotions in the Space of Media Art
The phenomenological encounter with the works of the American photographer Francesca Woodman and the Finnish video artist Eija-Liisa Ahtila forms the focus of the publication. The relationship between the body and space is explored in the context of perception and emotion, making use of theories of embodiment as well as recent research in emotion studies.
RETROSPECTIVE CATALOGUE OF AHTILA'S WORKS IN SPANISH
On the occasion of Eija-Liisa Ahtila's major retrospective in Spain, MAC Museo de Arte Contemporáneo of A Coruña is publishing together with DARDO, the first Spanish language catalogue by Eija-Liisa Ahtila, presenting a cross section of her work.
The catalogue spans over 200 pages of museum views of installed works, photographic works, film stills and screen captures. The catalogue features a previously unpublished text by art historian Hanna Johansson The Temporal and Ecological Sphere of Eija-Liisa Ahtila's Film and The Moving Image as Witness by author Mieke Bal. Studies on the Ecology of Drama, Horizontal, Anthropomorphic Exercises on Film, The Annunciation, The House, Today and Dog Bites have been photographed at MAC and these never seen photographs are included, together with views from other shows by the artist.
ECOLOGIES OF DRAMA – TEXT ANTHOLOGY PUBLISHED IN USA
Albright-Knox Art Gallery has published a 300-page anthology featuring texts on Eija-Liisa Ahtila's moving image works. The anthology, titled "Eija-Liisa Ahtila: ECOLOGIES OF DRAMA – Collected Writings, Interviews, and Scripts", features a great variety of essays and conversational articles by various authors, as well as the synopses and scripts of all Ahtila's moving image works.
The anthology is an excellent source book of Ahtila's works, and describes how she has been a groundbreaking artist since the beginning of the 1990s, pioneering in creating a new genre in contemporary art, the multi-channel moving image installation.
New installation views, photos, snapshots and phonepics from Eija-Liisa Ahtila's shows – before, during and after the opening itself.
4K/2K DIGITAL RESTORATION PROJECT
Crystal Eye is remastering all existing works, installations and films by Eija-Liisa Ahtila and Ilppo Pohjola. Detailed digital restoration is executed from the original camera and laboratory negatives and the original audio sources to reach maximum image and audio quality – without losing artist's original intention and the film look. The project will be finished by the end of this year.
RECENT AFFAIRS FROM THE ARCHIVES
A LIE NEEDS ONLY TO BE REPEATED
TEN TIMES TO BECOME TRUE
(English translation)
VALHE TARVITSEE...
by EIJA-LIISA AHTILA
1987 | Text installation on bulletin boards and stickers
---
Eija-liisa Ahtila
Eija-Liisa Ahtila is a contemporary visual artist and filmmaker. She experiments with narrative storytelling in her films and cinematic installations. In her earlier works she has dealt with the unsettling human dramas at the centre of personal relationships, dealing e.g. with teenage sexuality, family relations, mental disintegration and death. Her later works deal with profound and basic artistic questions where she investigates the processes of perception and attribution of meaning, at times in the light of a larger cultural and existential thematic like colonialism, faith and posthumanism.
MAP
Exhibitions, film screenings and other events in different locations.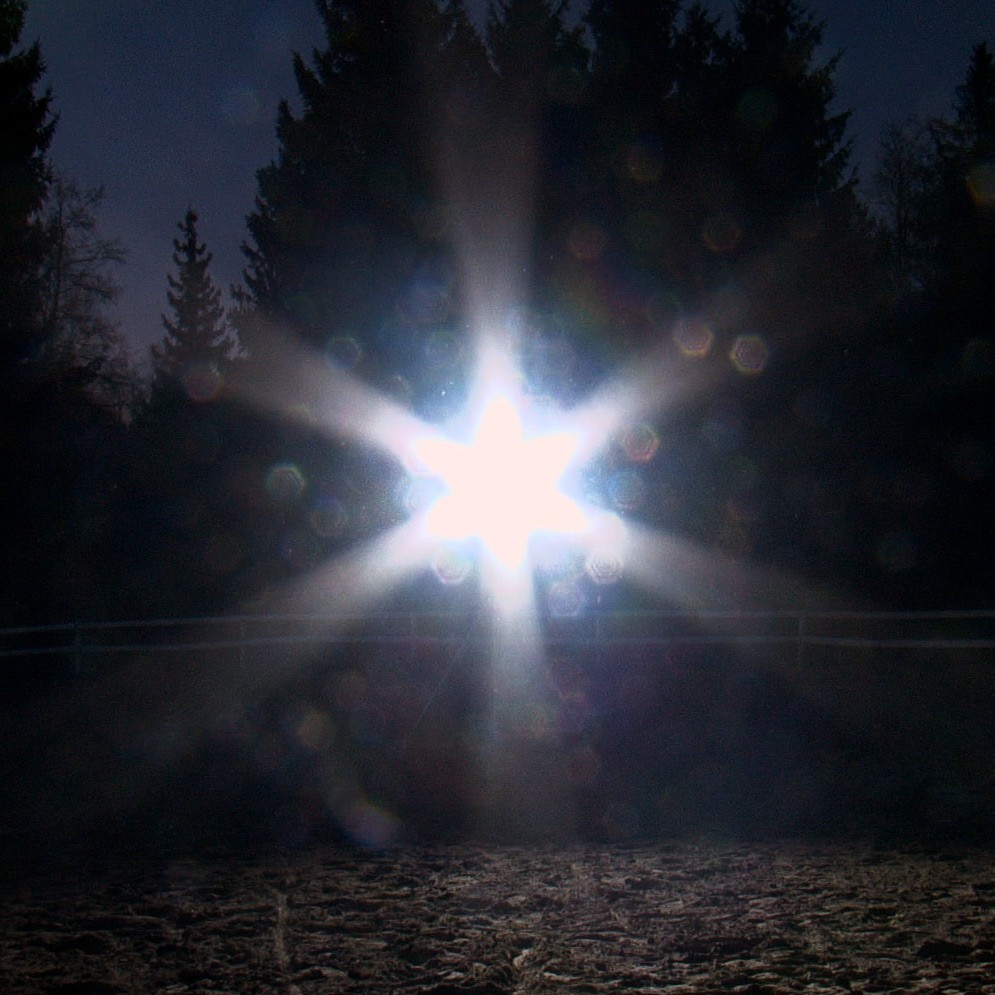 In Spotlight