FILM+ DVD
asphalto / routemaster
DVD On-Line | 2023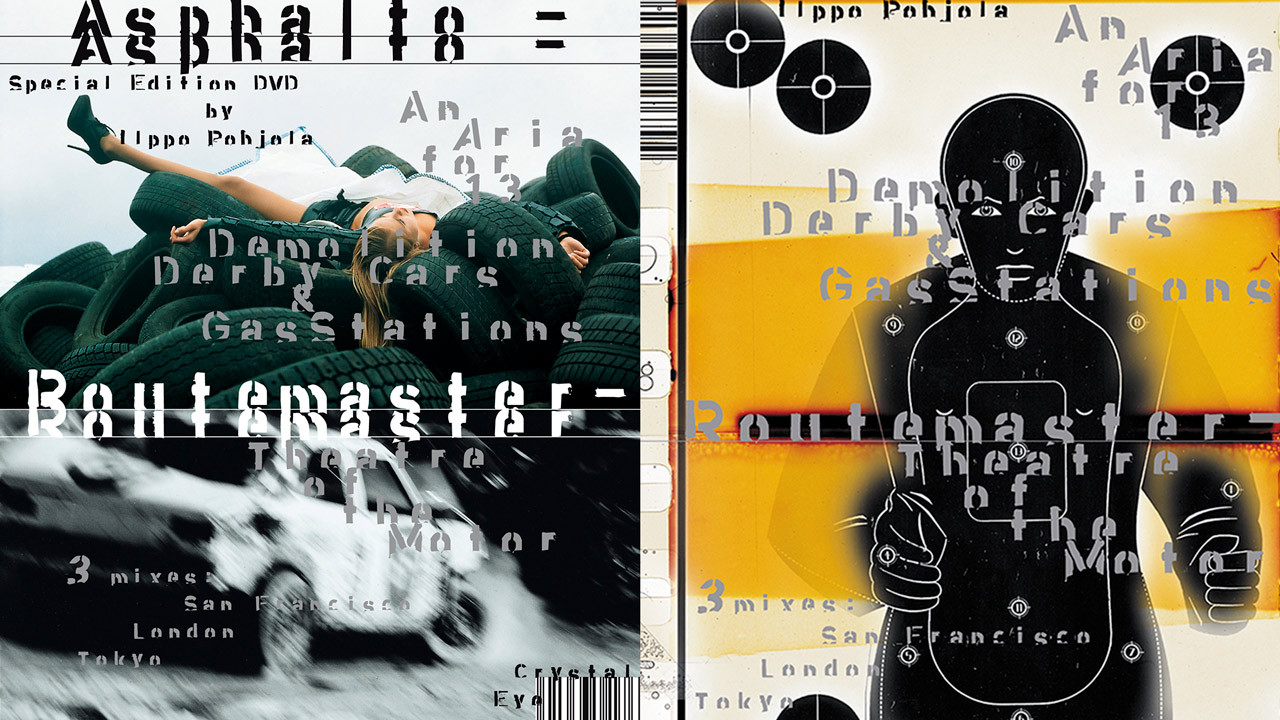 ASPHALTO / ROUTEMASTER – De Luxe DVD +Book is an attempt to create a 'Gesamtkunstwerk' — a total work of art — which discusses issues related to automobile culture, speed, male and female identity through graphic design, photography, street poetry and experimental filmmaking.
ASPHALTO – AN ARIA FOR 13 DEMOLITION DERBY CARS, GIRLS & GAS STATIONS + ROUTEMASTER – THEATRE OF THE MOTOR – A RHYTMIC MOSAIC ABOUT SPEED
P(L)AIN TRUTH
DVD On-Line | 2023
P(L)AIN TRUTH tells the story of a transsexual and her/his transformation from a biological woman into a biological man. P(l)ain Truth De Luxe DVD +Book uses extreme visual –infrared photography, experimental graphic design and filmmaking – means to describe her/his emotions during the different stages of the painful tranformation process.
P(L)AIN TRUTH – A FILM
FROM ♀ TO ♂
---