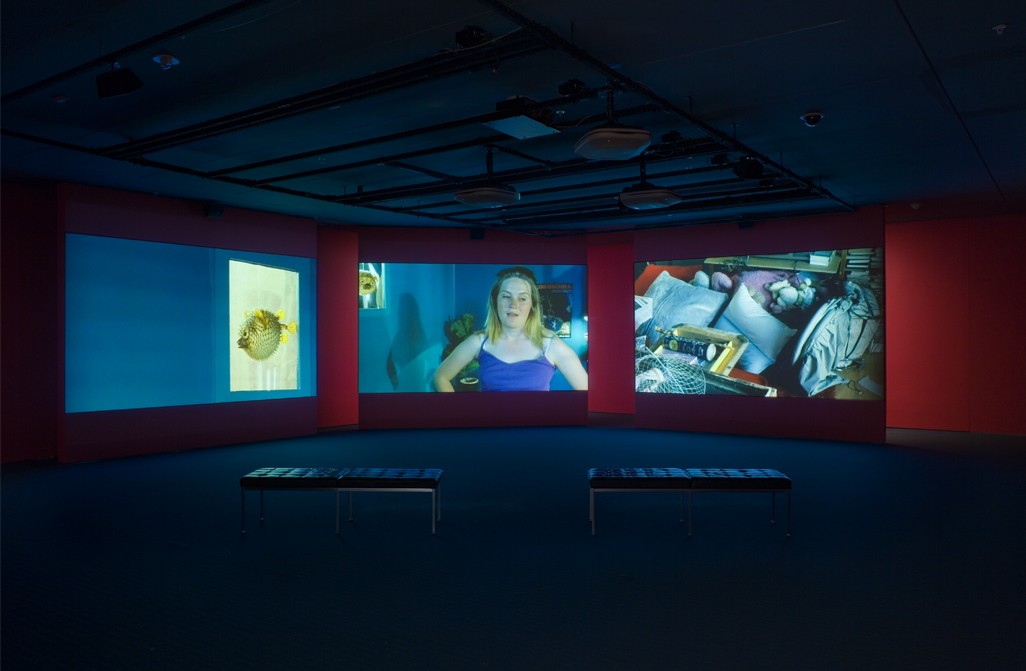 ---
THE WIND
2002 | 14 min | 3-channel projected installation | 16:9 | Audio 5.1 | Original language Finnish with English subtitles
---
– shut the door please!
– it is shut.
– where's the draft coming from, then?
– your imagination.
THE WIND is a story of a woman who cannot shout. Instead she bites her hands to the bones. From the open window a violent wind enters and together they start to work on things. The woman disarranges everything in her room, giving a new purpose and order to things, until she controls every detail in her empire of the reason.
---
Written & Directed by EIJA-LIISA AHTILA
Actors VUOKKO HALKOLA, JULIA KELONEN, MARJAANA KUUSNIEMI, SESA LEHTO, SINI VÄÄTÄNEN
Cinematography ARTO KAIVANTO
Editing TUULI KUITTINEN
Sound Design PETER NORDSTRÖM
Set Design TIINA PAAVILAINEN
Production support AVEK, FINNISH FILM FOUNDATION
Production ILPPO POHJOLA/CRYSTAL EYE