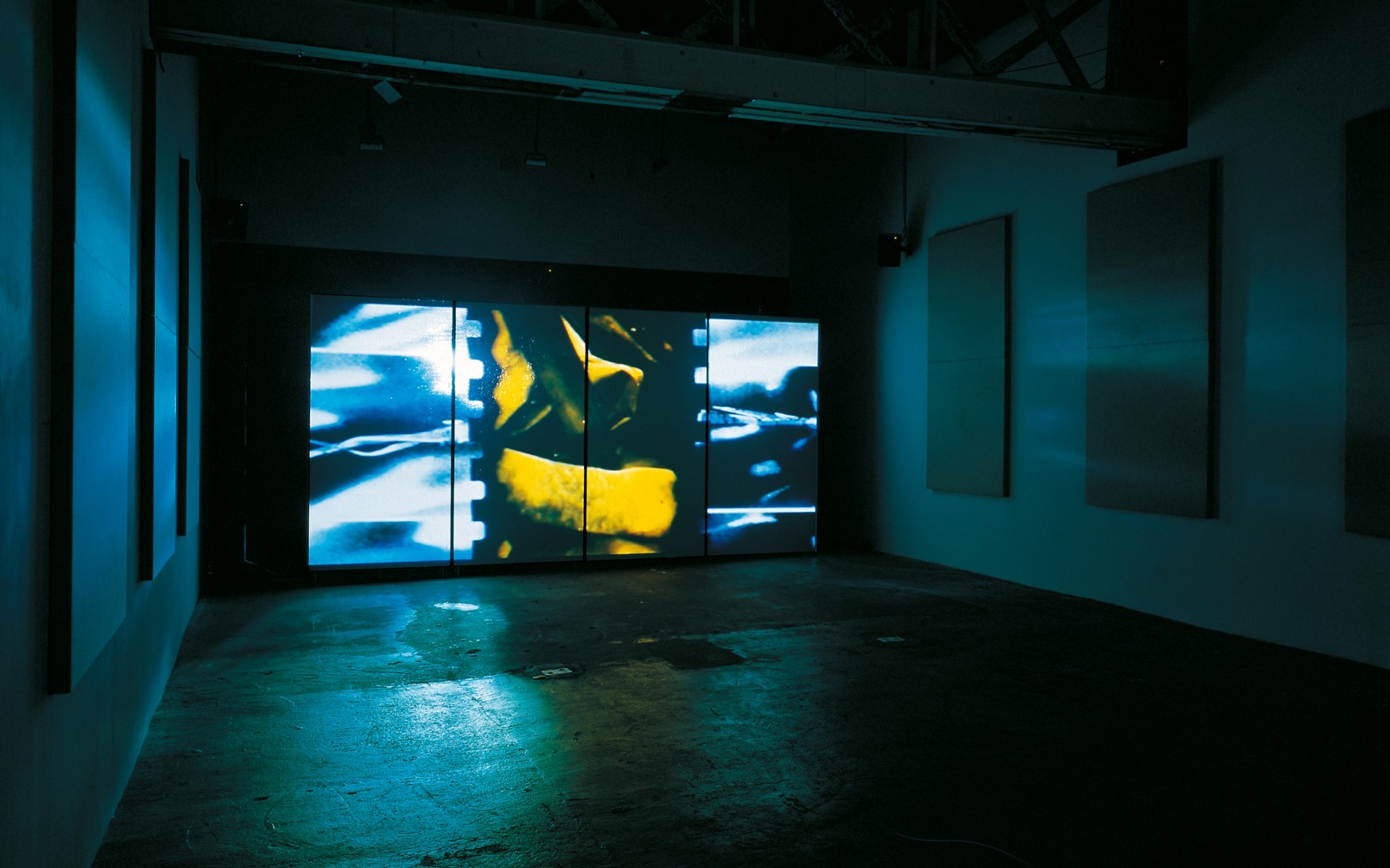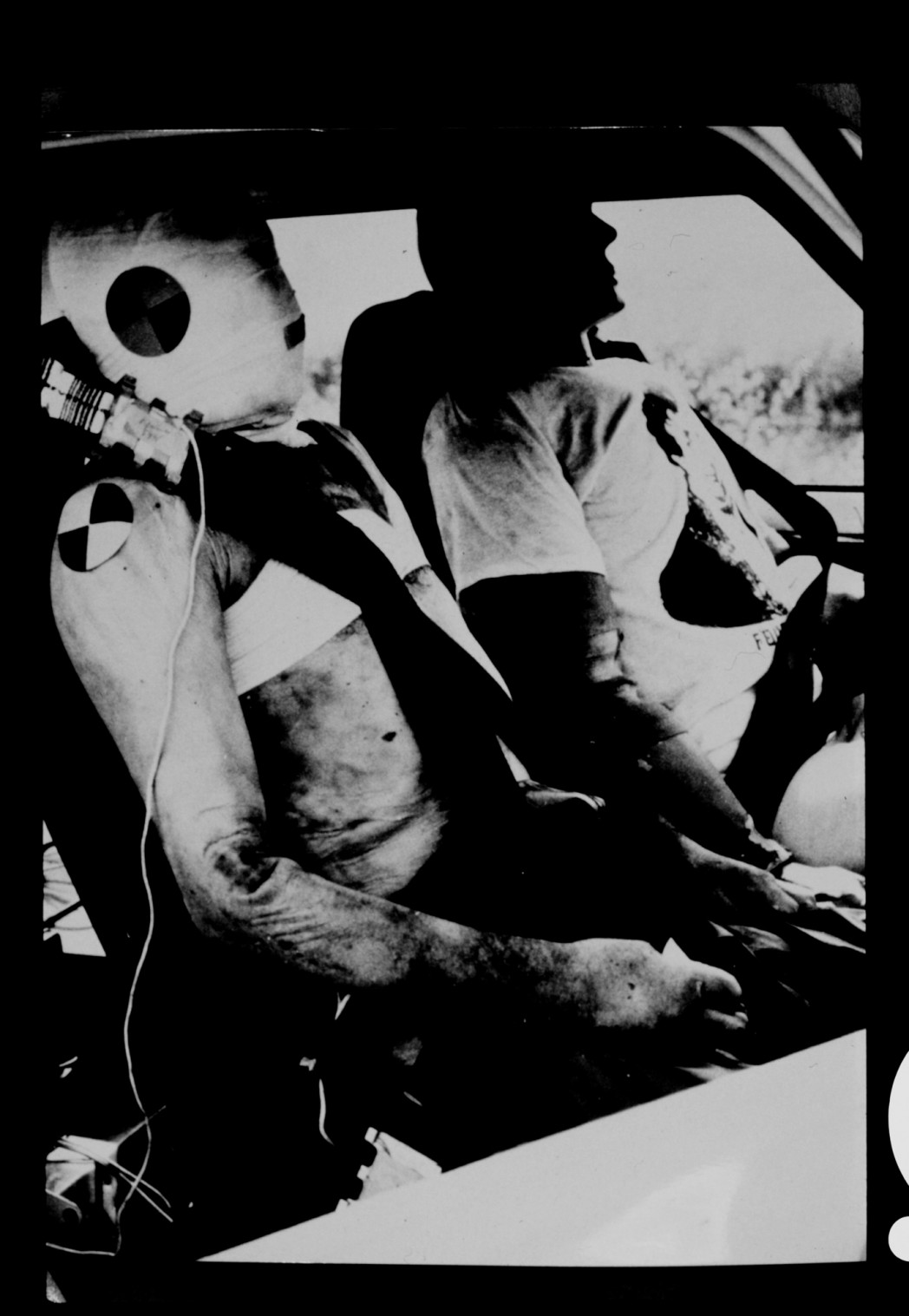 ---
routemaster – 3 mixes
1999
Projected installation with special reflective screen construction
3 x 17 min / 60 min loop
S-8+35 mm/HD
Audio 5.1
3 Mixes installation consists of 3 different soundtrack mixes: The Original San Francisco Mix, London Dance Mix and Tokyo Noise Mix.
---
ROUTEMASTER is a rhythmic mosaic about speed and human cadavers that have been used in crash tests.
Routemaster is about the filmic portrayal of speed. It is a montage of racing car speed, a merging of the subject with the film material, and is also about the use of human cadavers in crash tests. Routemaster's sound track uses computer-manipulated electric-violin sounds, a rhythmic pulse and noise loops to convey a sense of ever-faster motion and speed. Routemaster is a film that resembles a physical experience.
Routemaster is a montage of rhythmically organised repetitions and involves an abstraction of motion that increases in frequency and scale. The basic framework of the film is provided by intercutting two counterposed sets of materials. On the one hand, it uses black-and-white, endlessly accelerating and rhythmically varying images of the inexorable forward motion of the racing cars. On the other hand, it uses colourful, extreme slow-motion images of details of a chequered flag fluttering in the wind. The escalating speed, growing abstraction and mosaic-like repetition of images leads on to manipulated, yet realistic images of human bodies used in crash tests. In the end, all that is left is the black-and-white flash of speed, the gyrating pulse of the mosaic, the details of the human bodies and the intense soundtrack. Routemaster has some of the qualities of a live concert.
Routemaster is a film/installation conscious of its context. It aims at a new filmic synthesis of the history of structuralism and minimalism and at finding technical approaches that revitalise the tradition of formalist film/installation art expression.
THE GEOGRAPHY OF MUSIC MIXES
Routemaster is available with three different soundtrack mixes, which are used to investigate the effects of the geographical environment on the audio interpretation of the visual material. The versions are: The Original San Francisco Mix, London Dance Mix and Tokyo Noise Mix.
---
Written, directed & produced by
ILPPO POHJOLA
Rostrum cinematography
SEPPO RINTASALO
Editing HEIKKI SALO
Financial support AVEK, FINNISH FILM FOUNDATION
In co-operation with YLE/TV1
THE ORIGINAL SAN FRANCISCO MIX
Sound design JIM MCKEE
Original music WIESLAW POGORZELSKI
Recorded music MERZBOW & NON
LONDON DANCE MIX
Sound LEE DIGI-DUB
TOKYO NOISE MIX
Original music MERZBOW