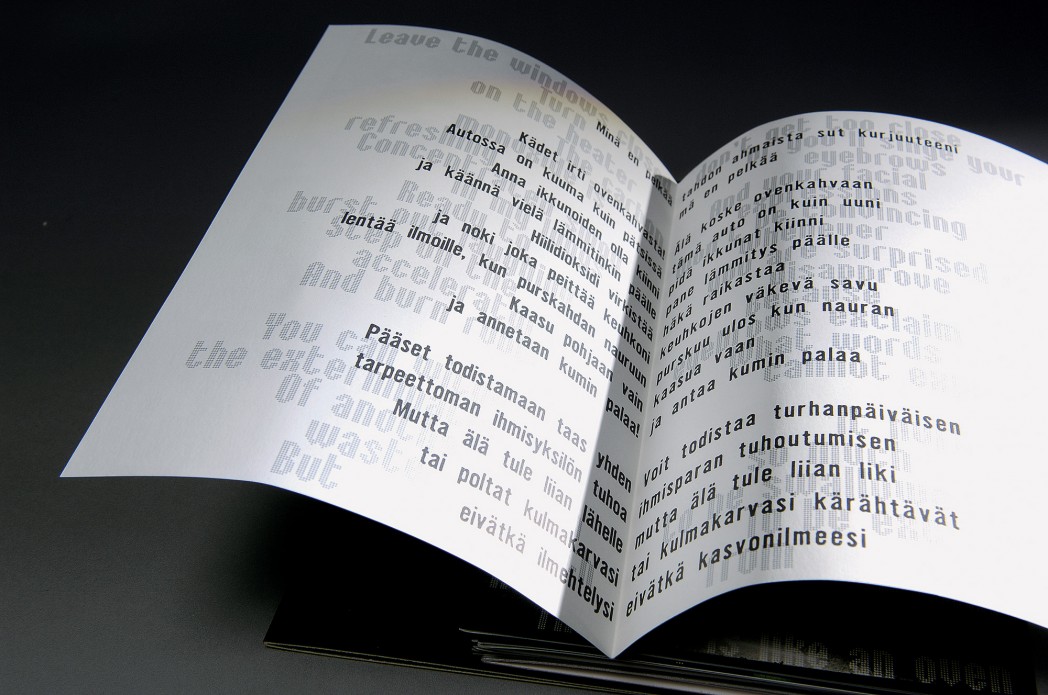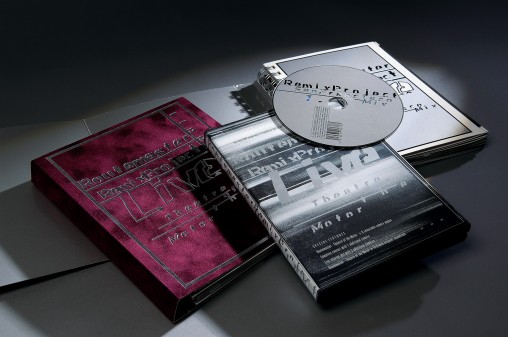 ---
routemaster remix project live
DVD:
Approx 6 hours; 4:3/1:1,33 + 16:9/1:2,35; b/w + color; Dolby Digital 5.1; 2 x DVD-9; PAL; No regional coding

DVD EXTRA FEATURES:
Interactive full-motion menus; Routemaster – Theatre of the Motor & 8 selectable camera angles; Complete concert with 1 additional camera; Live internet mix with 3 additional cameras; Film in 16:9 with original soundtrack

BOOK:
16 + 16 pages + special cardboard fold-out; approx 400 b/w + color images/montages; custom box; 160 x 190 mm
---
ROUTEMASTER REMIX PROJECT LIVE – De Luxe DVD +Book is a freeze-frame-street-poetry montage of speed and a multiple-camera-angle recording of a multimedia concert at the Avanto festival, where Wieslaw Pogorzelski, Jim McKee and Merzbow performed their versions of the Routemaster soundtrack live. The final DVD image mix is created by the viewer using the remote control.
Routemaster – Theatre of the Motor is a rhythmic mosaic about speed and human cadavers that have been used in crash tests. It is a montage of rhythmically organized repetitions and involves an abstraction of motion that merges the subject with the film material. Routemaster is a film that resembles a live concert and creates a real physical experience.
Routemaster is available with three different soundtrack San Francisco, London and Tokyo mixes, which are used to investigate the effects of the geographical environment on the audio interpretation of the visual material.
The De Luxe DVD +Book also includes the official Los Angeles Mix: Scorcher, an aria written by Harry Gamboa Jr specially for the Routemaster film.

---
ROUTEMASTER REMIX PROJECT LIVE
Designed, written & directed by
ILPPO POHJOLA
DVD
Editing & authoring HEIKKI SALO
Menu sound design JIM MCKEE
Menu music by MERZBOW
Sound editor JEFF DARBY
Music editor PEKKA LAPPI
Re-recording mixing PETER NORDSTRÖM
Color grading PEKKA MAKELÄ
Add. audio facilities RADIOATELJEE + SES
Technical facilities METRONOME FILM&TV
BOOK
Monoloque by HARRY GAMBOA JR Translation MARKKU INTO + LEEVI LEHTO
Production assistants
KATI NUORA + SARA SAVOLAINEN
Concert stills ANNE HÄMALAINEN
Repro SCAN-VITAL
Printing ART-PRINT
Production support AVANTO FESTIVAL, AVEK, FINNISH FILM FOUNDATION, KIASMA THEATRE
In co-operation with YLE/TV1
---
Also available as
ROUTEMASTER REMIX PROJECT LIVE
– Special Edition Double DVD
(C-EYE108 ISBN 952-5368-08-4)
Poetry by Harry Gamboa Jr; Live music by Merzbow & co.
DVD: Approx 6 hours; 4:3/1:1,33 +
16:9/1:2,35; B/W + color; Dolby Digital 5.1; 2 x DVD-9; PAL; No regional coding
DVD EXTRA FEATURES: Interactive full-motion menus; Routemaster – Theatre of the Motor & 8 selectable camera angles; Complete concert with 1 additional camera; Live internet mix with 3 additional cameras; Film in 16:9 with original soundtrack.
BOOK: Not included
ESSAYS