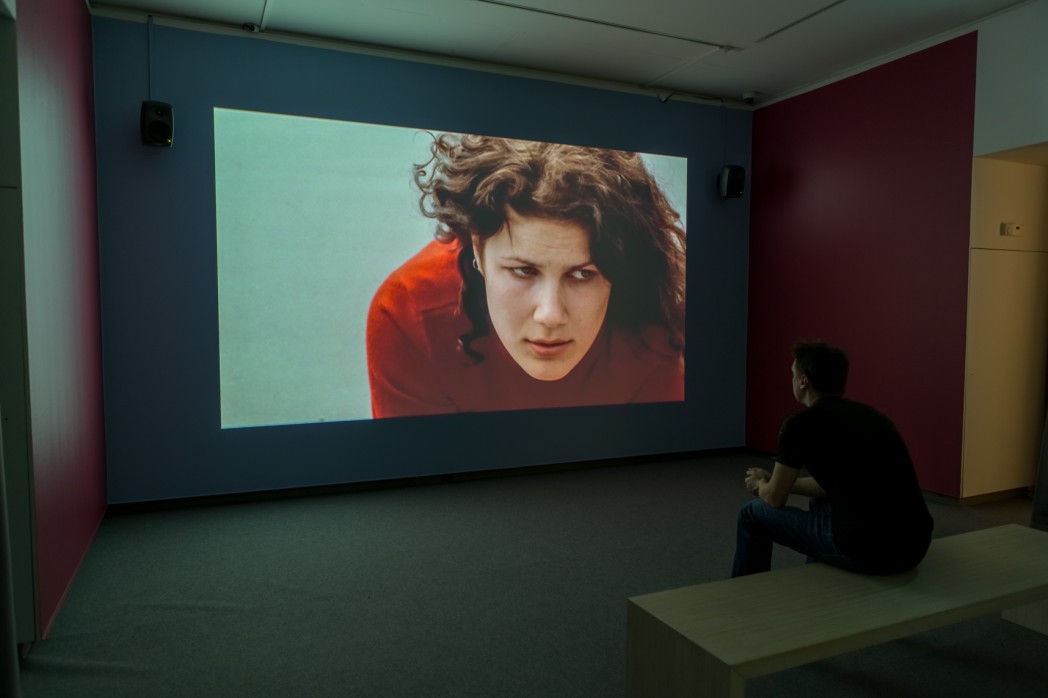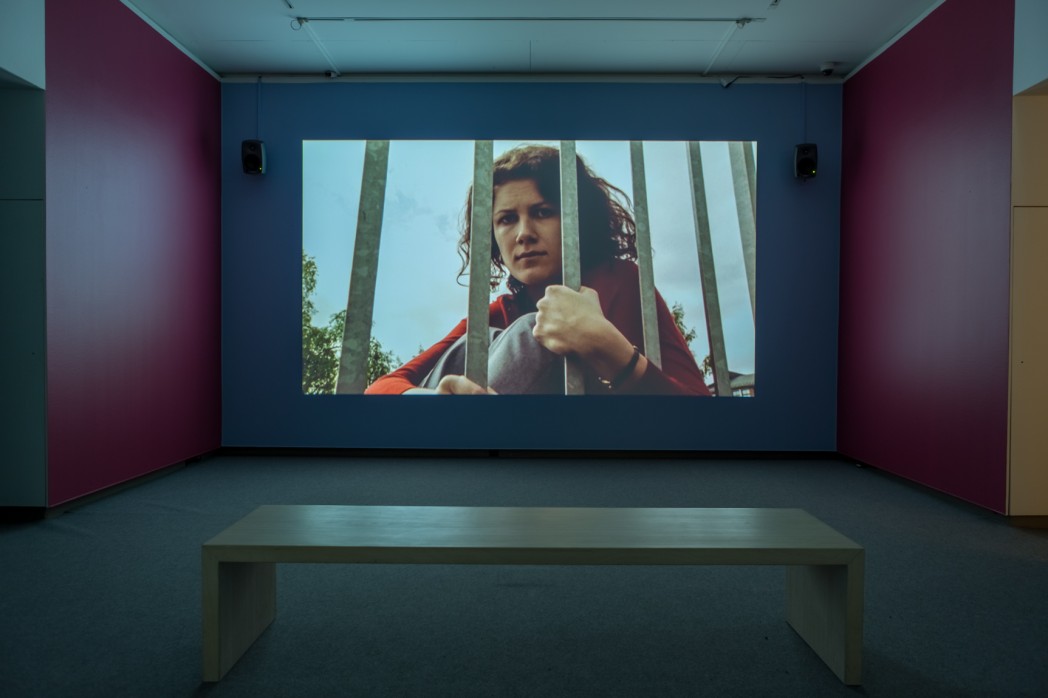 ---
The Bridge
2002/2015 | Single channel projection @ Hämeenlinna Art Museum, Finland
---
THE BRIDGE is a single-channel video installation about mental breakdown and the experience of psychosis. The work is based on interviews conducted by Ahtila, although the story and the dialogue are fictitious.
In the video, a young mother walks in a busy street on a sunny day. Talking to the camera, she tells about her mental breakdown and her intense desire to forgive. Coming to a bridge, she bumps into a man and falls down. Events in the present unlock deep hidden memories in her mind and forgotten childhood events rise to the surface. The woman's mind becomes derailed, overwhelmed by memories and fears. Afraid to sleep or even to close her eyes, she stays awake night after night. No longer able to stand, she begins to cross the bridge on all fours. She realises that actions like crossing a bridge on all fours are inappropriate.
Part of The Bridge was shot in 2001 in Hämeenlinna on Vanajavesi Bridge next to an art museum. The episode is one of five stories that Ahtila shot for the film Love Is a Treasure (2001). The film tells about women who have gone through psychosis and about their private worlds. It consists of stories, each depicting mental breakdown in a different way. The work underlines the similarities between a healthy and a sick mind, the ways in which the mind operates and resolves unusual situations.