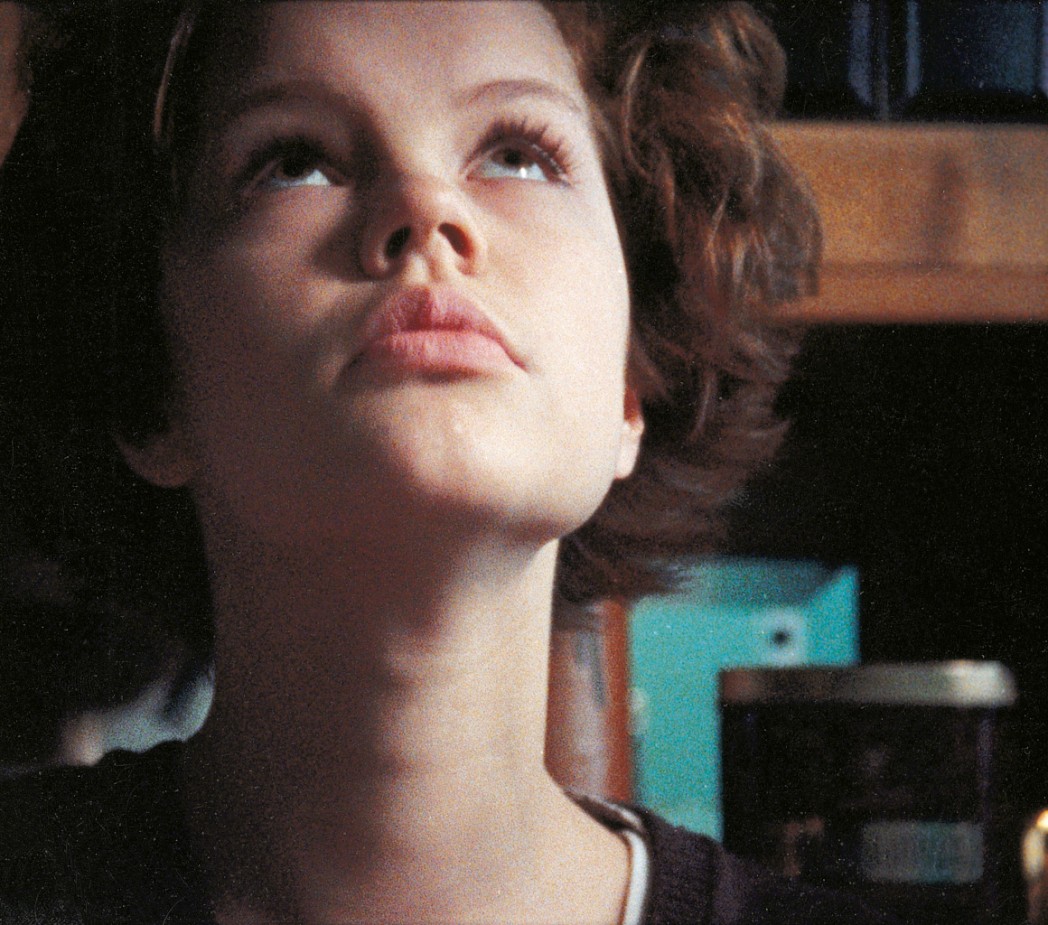 ---
If 6 Was 9
Restoration 2020 | 10 min 45 sec | 2K DCP 25fps | 1:2,39 | Audio 5.1 | Original language Finnish with English subtitles | 3-image split screen film
1995 | 10 min 46 sec | 35 mm | 1:1,85 | Stereo surround | Original language Finnish with English subtitles | 3-image split screen film
---
IF 6 WAS 9 is a short film and an installation about teenage girls and sexuality. It is based on research and real events, which have been used to write the dialogues and a fictional tale.
The main protagonists are five girls aged 13-15. The episodes depict events in their daily lives and scenes from their hometown, Helsinki. The girls chat amongst themselves and speak directly to the camera, sharing their experiences and thoughts on sex. They play basketball, hang out with friends, remember a ViewMaster version of the Pied Piper of Hamelin, and pass around porn-magazine clippings showing the best places in town to have sex outdoors.
The film offers a glimpse into the lives of girls becoming women, into their sexual fantasies, memories, habits, hopes and dreams. It shows the ongoing metamorphosis from childhood to adulthood. The girls want to possess the world, to embrace it with their arms, legs, cheeks, tits and arses. Their hopes, memories and thoughts, and events in their lives form a non-chronological narrative fabric, and the space becomes a 'body' made up of parts moving in different ways.
If 6 Was 9 is split into adjacent images, forming a synchronized triple-screen narrative. The narrative unfolds in a movement across the screens: the parallel images contrast and react to each other. Occasionally the three images appear to create a simultaneous event, e.g. when a sequence in which girls address monologues to camera in different shots is edited to give a feel of dialogue. Each screen shows a different perspective on a given place, and the three shots sometimes converge to form a single picture plane.
The soundtrack places the sounds where their source is on the screen. The sound thus follows the horizontal movement in the parallel images. The division and convergence of the three screens reflects the reality of the events as the girls experience them – the narrative is never confined to a single shot, but cuts from one image to the next, simultaneously spilling over into the other two images.
---
Written & Directed by EIJA-LIISA AHTILA
Actors ELIISA KORPIJÄRVI, PIHLA MOLLBERG, MIA VAINIO, EEVA VILKKUMAA
Cinematography JUSSI EEROLA
Editing KIRSTI ESKELINEN
Sound Design KAUKO LINDFORS
Set Design TIINA PAAVILAINEN
Production support AVEK, FINNISH FILM FOUNDATION
Production ILPPO POHJOLA/CRYSTAL EYE
RESTORATION 2020
From the original camera negatives
and the master audio sources
Image JARI HAKALA
Color PENTTI KESKIMÄKI
Audio OLLI PÄRNÄNEN
Edit & files HEIKKI KOTSALO
Graphics & data NIKO SKORPIO
DCP TOMMI GRÖHN
Producer ILPPO POHJOLA
Digital restoration support
AVEK, FINNISH FILM FOUNDATION